Are you constantly creating digital content but still can't trace your activities on Google? It may be because you ain't following the tricks and tips to improve your ranking. So here is a proper guide on how to plan, create and rank your content on google.
You must be coming around a word Content marketing a lot these days. But do you understand what it is and how is it becoming the next big thing in the digital world?
So let's get started.
Content marketing is all about using content to pull and retain visitors and ultimately turn them into customers. In other words, it's the marketing of a business or brand by sharing the informative, entertaining, or insightful knowledge that will ultimately help readers improve their lives.
Content marketing is not the millennial thing, it has been rooted and traced 100 years back. It is just that we have fancified the traditional name for promoting or creating a buzz in the market for a product. Content marketing is about telling a story, sparkling a conversation with your target audience. And we are doing this for a very long time.
Whether you're just starting with content marketing or you've been using the same path for a while, it never harms you to revisit your content strategy program — to make sure it's up-to-date, innovative, and strong. There are several steps involved that can help you create a proper plan which can generate leads.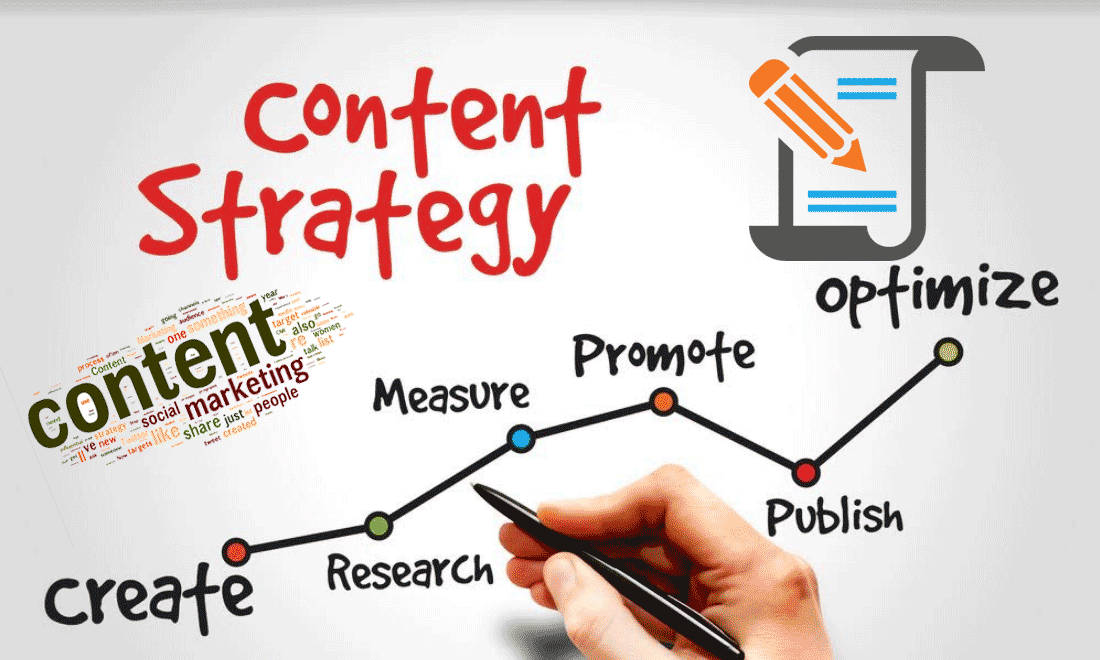 1. Set Your Mission and Goals straight
To start with your content strategy plan, set out a content marketing mission statement. A statement that makes it simpler to focus on what's important – and what's not – in creating your content likewise.
A mission statement should include target audience, type of content you will use to reach them and the benfits which they will derive.
2. Establish Your KPIs
The best way to achieve goals is to make them precise and measurable. That means placing key performance indicators (KPIs) for your marketing strategy. The KPIs will help you know when you have attained your goals by providing pillars you can check off.
It will include what can be planned to achieve in terms of revenue, sales, traffic, SEO, traffic and diverse viewpoints of digital marketing like email marketing and social media metrics.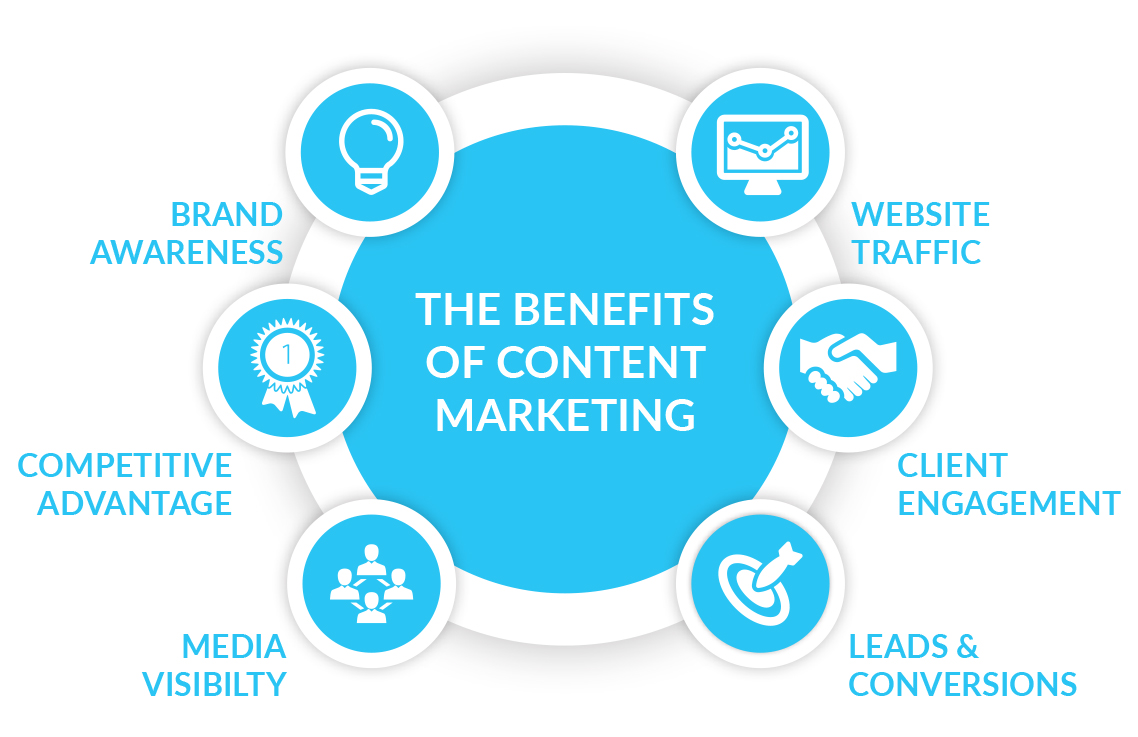 3. Know Your Audience
For a successful content marketing strategy, you'll need to be clear about who your audience is so you can create the content accordingly. Collect demographics on your visitors, email subscribers, newsletter, subscription and social media followers.
You can create bio persona of your customers to know their interests, needs, their likings so that you can create customer centric content.
4. Figure Out the Best Content Channels
As you run through this process, you'll start to get a sense of where your viewers are hanging out, and where you already have a thriving online appearance.
It's best to focus on what's working and expand from there, rather than to try new approaches every time. Blogs, Ebook, Videos are some of the trending promotion channels. Analyze which works the best for you and master your art in it.
5. Decide on Content Types
There are some content types that every content marketing strategy will include. Most successful strategies will rely on having a key focus of content published on your own site which can then be repurposed and shared on other sites.
Even if you are planning to write about news and current events, the chances are some other blog is going to knock you off with the story. Even worse, only 7 out of 10 people read titles but only 2 out of 10 will click through.
That means if people feel your content isn't interesting or that they already know a lot about the subject and the quality of your content won't matter. In other words, if you don't write something new and amazing, it won't do well.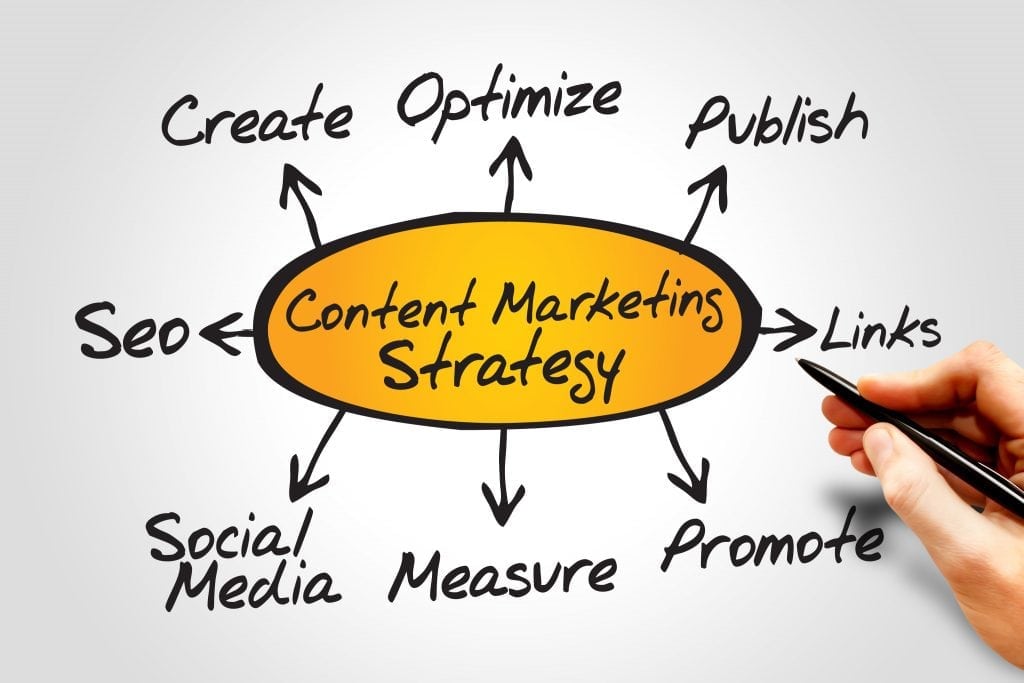 6. Identify and Allocate Resources
Now that you know what type of content you're planning to create, who it's for, and where you're intending to share it, it's essential to make sure you have everything you need to deliver on your strategy.
Try to make a questionnaire on your issues and plan accordingly. Instead of gathering new resources try always to rely on traditional means which work for you.
7. Create a Content Calendar
Finally, it's time to evaluate the success of your content marketing strategy. To do this, you'll return to those KPIs you set at the beginning of the plan, and see what's grown and whether you're hitting your targets.tent organized.
There are several ways to do this. For example, you can use Google Calendar and simply put the due dates for each piece of content there. That works pretty well, especially if you're not publishing a lot of content.
8. Create Content
As you've seen, there's a lot of prep work in your content marketing strategy before you actually create a piece of content. But now it's time to do just that. Try using a blog post as your reference, as these tips will work for almost any type of content creation.
This means doing a Google search, checking out the topmost content, and seeing how you can enhance it. That's called the skyscraper technique. Now it's time to pluck a title from the content list and start working on it.
Trying writing your blog using the trending keywords and SEO based as it is the most impactful in Content Marketing. Finally, start writing or creating your content. At this point, you'll have to think about how to exhibit your brand's personality in the content you write.
9. Measure Result
Finally, it's time to evaluate the success of your content marketing strategy. To do this, you'll return to those KPIs you set at the beginning of the plan, and see what's grown and whether you're hitting your targets.
To do this, you can:
Check Google Analytics to check how your content is performing
Measure social sharing activity and other social analytics tools
Analyze the conversions.
This is a lot of information, but the challenge has just begun. It takes time, organization, patience, exclusive content and creativity to create a successful content marketing strategy.
From building the foundation to keep adding tools to better manage your content, setting up your strategy for the new blog won't be a hassle if you follow the steps, tricks and try the resources mentioned above.
Let us know your thoughts in the comments below.